Expungements and Pardons
Past Mistakes Don't Have to Last Forever—Seek an Expungement or Pardon
In Minnesota, a criminal record can hold you back in many ways. An arrest can come back to haunt you, too, even if you were never charged or convicted of anything.
When you apply for a job, go looking for a house or apartment, want to apply to school, or want to volunteer, chances are you'll be asked to submit to a background check. Over 93% of employers and companies now perform some type of background check. Make sure you won't be denied an opportunity due to a mistake in your life that shouldn't define you.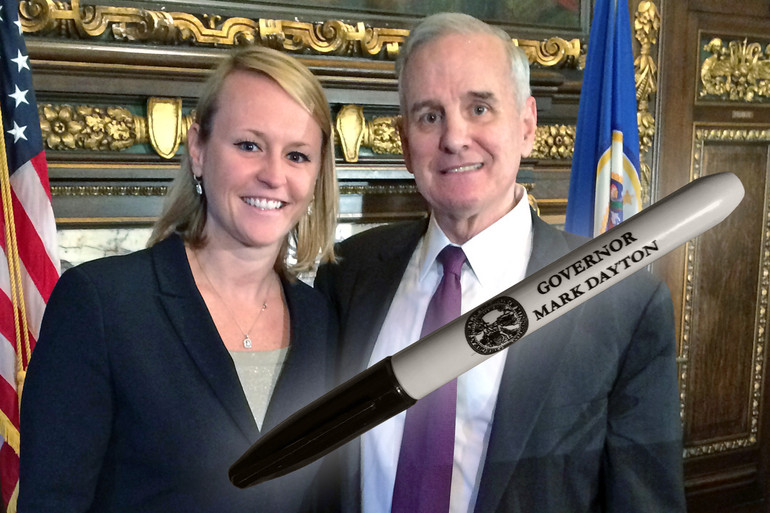 Hire a Nationally Recognized Expungement Lawyer
Kelly Keegan is one of the state's most accomplished expungement lawyers. In fact, she helped write the Minnesota Second Chance Law on expungements that took effect in 2015, has taught continuing legal education seminars to hundreds of other attorneys on how to do expungements, and has spoken nationally on the topic. She is passionate about helping people recover their reputations and freedom, and she founded Keegan Law Office to meet the demand for attorneys who can help people do just that. Don't hesitate to reach out to us; we're ready to help your record finally reflect the positive changes you've made in your life.
"How Do I Know if I Qualify for Expungement or Pardon?"
A variety of offenses, from petty misdemeanors up to felonies are eligible for relief. Every situation is different, so contact Keegan Law Office to discuss your specific case. We will tell you immediately whether you are eligible and we won't waste your time or charge you a fee to do so.
Please note, some crimes cannot be expunged. An offense where a person was subject to predatory offender registration is an example. (Gun rights restoration may still be possible in situations where expungement or pardon is not, however.)
"Are There Any Special Requirements to Get an Expungement?"
We'll be able to provide specific answers during a discussion with you, but in general, you must complete your probation or parole, have restitution and/or fines paid in full, and meet certain waiting periods in some cases.
"What About Getting a Pardon?"
A pardon is different from an expungement. A pardon reverses a conviction, but it does not seal the records. A person who has been granted a pardon can also then seek an expungement to seal the records related to the case, even if not eligible for an expungement before the pardon. The pardon process can be intense. We will be happy to advise you on the specifics of pardons and explain how we might be able to help.
From the first phone call, to our initial consultation, all the way through the hearing process, Kelly was extremely informative, considerate, and helpful. She is extremely well-practiced with everything surrounding the expungement process... I have no doubt that her expertise was the direct cause of my successful expungement.

–Matt
An in-depth conversation with an experienced lawyer is the best way to understand if you qualify for an expungement or pardon. Call Keegan Law Office at 612-584-3834 or contact us online to arrange a confidential case review. Keegan Law Office handles expungements throughout Minnesota.