Criminal Defense
Experienced Criminal Defense Across Minnesota
If you are accused of an offense, you deserve a defense that is every bit as smart, responsive, and asserts your rights. You'll get exactly that from criminal defense lawyer Kelly Keegan and Keegan Law Office. We build strong cases, make strong arguments, and protect our clients at every turn, in any court in Minnesota—state or federal. We will listen and offer advice from the first moment you call, without demanding fees just to give an assessment of your situation.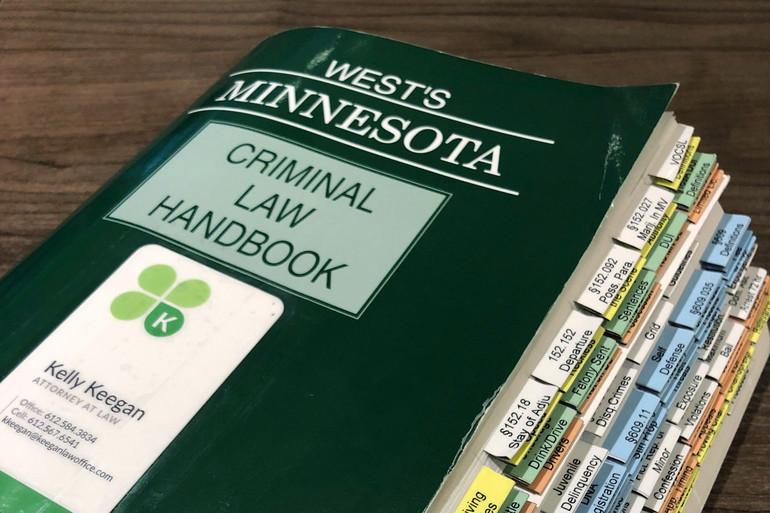 Types of Criminal Cases We Handle
We provide strong, creative representation against a wide variety of criminal charges.
Violent Crimes
Assaults
Domestic Violence/Domestic Assault
Murder
Kidnapping
Weapons Offenses
Burglary
Theft, Fraud and Related Crimes
Shoplifting
Embezzlement
Financial Exploitation of a Vulnerable Adult
Insurance Fraud
Theft
Credit Card Fraud
Sex Crimes
Criminal Sexual Conduct
Sexual Assault/Rape
Prostitution
Child Pornography
Solicitation of a Minor
Indecent Exposure
Drugs and Alcohol
Driving While Impaired (DWI/DUI) (from first offense to multiple offenses)
Drug Possession and Sale
Carrying a Weapon Under the Influence
Criminal Vehicular Operation/Criminal Vehicular Homicide
Diverting Drugs/Controlled Substances from Patients
Driving Offenses
Driver's License Reinstatement
Traffic Tickets
Fleeing the Scene
Hit and Run
Juvenile Offenses
It's About Your Freedom and Reputation
Being charged with a crime is one of the scariest things you can go through. You are worried about going to jail, losing your job, and being labeled as a "criminal" forever. But you don't have to go through this alone.
At Keegan Law Office, we'll start off by simply listening to you, and offering a plan for how to deal with the situation. We'll answer your questions. If you decide you want us to represent you, we'll do everything we can to achieve the best result possible.
Are You a Hunter or Firearms Enthusiast?
A criminal conviction can severely limit your right to own or use firearms. Keegan Law Office is one of the few firms specializing in Minnesota gun rights. If firearms are important to you, or even if they're not, we'll do everything we can to protect all of your rights into the future.
Ms. Kelly Keegan was the best to work with. Kelly and her legal staff always kept me updated on the progress of my case every step of the way. Kelly was amazing to work with she knows her stuff and she added another win to her belt and a win in Dakota County

–Randy
Time matters in a criminal case. The sooner you contact a defense attorney, the better. Call 612-584-3834 or contact us online to get started. Keegan Law Office serves clients throughout Minnesota.